About Us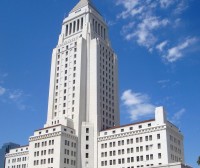 Our mission is to provide the best Attorney-Client experience with trust, respect and integrity. M.R. Parker Law offers the highest quality of representation to individuals on numerous legal issues in the state of California. Our lawyers' impressive background, from professional experience to education, increases your chance of success in your case. Enlisting the help of a knowledgeable attorney in any legal matter is absolutely crucial.
Furthermore, retaining an attorney throughout the entire course of your case will aid in assuring the protection of your rights, and will present a positive impact to the overall status of your case. M.R. Parker Law handles a full range of civil and criminal matters. Our attorneys have excellent qualifications and is admitted to practice in California state and federal courts. If you have been in an accident, need a strong civil litigator or have been charged with a crime in the state of California, you need to have confidence that your attorney has the skills and experience necessary to protect your rights and your future.
M.R. Parker Law understands that you want a skilled lawyer who gives your case the personal attention it deserves. You need an aggressive advocate to obtain the best results for you. M.R. Parker Law can represent you in the areas of Personal Injury, Criminal Law, Business Litigation, Tax Resolution, and Real Estate.
Areas of Practice
Testimonials
I just wanted to thank you for doing such an unbelievable job on my Son's case. Everything you said you would do and more was done, this gives my son another chance to start over without a record. I promise that i will send you several Clients that need such a Professional like yourself to look after them. My son is so grateful for all you have done, he was looking at 3 Felony counts, the loss of his phone and $450. in cash. You had all 3 Felony counts dismissed under 1 year of Probation, and we got his i phone and the cash back. I would recommend you to everyone I know, outstanding job, and so reasonable of a fee too. Thank you so very much, Natasha and Cody and i are forever in debt to you.
I just wanted to thank you again for the work you did on my uninsured motorist accident. I can't tell you what peace of mind I had knowing that you were taking care of all of the details. It was wonderful news to have been granted the settlement we were hoping for. Thank you again for all of your hard work.
Mike Parker is excellent, very professional.. He help me a lot with some contracts that i had some problems before and he take care of it in no time. Beside that i know him personally and can't recommend better person than this guy.
I have got to say that its been a great experience working hand in hand with Michael Parker for my case. I had recently got a DUI and had no idea what i was supposed to do. I was referred to Mr.Parker by my co worker whose brother was experiencing the same thing. I went into his office and he saw me in right away. He was very thorough and knowledgeable when explaining to me the whole procedure and what was going to happen. He made sure i understood everything he was telling me and comforted me to make me feel at ease. The thing i loved most about him was that he was always a phone call away or text when you needed him. Any questions or concerns, he had an answer for. He worked very professionally and was on time to court. (I was at court and there was other people there whose lawyers were about 30 mins to an hour late). "Unprofessional". When he said he was going to email you or give you a call, he did. I felt weight lifted off my shoulders knowing that my case was being handled by him. He was able to get me the least minimum penalty on my case and i would definitely recommend him to everyone. 5 stars all the way! Thank you once again Michael!
I came to Mr. Parker after having a legal dispute with a former employer. I was getting nowhere fast and after just a short period of time Mr. Parker was able to secure a large settlement for my claim. I would recommend this firm to anyone who has a legal issue.
Michael gave me a huge piece of mind as he successfully negotiated huge debts for me when my business collapsed and I found myself facing gigantic bills. He was fast, efficient and handled my business matters with the utmost of professionalism.
I was charged with a felony assault with a deadly weapon. I was scared and had never been in trouble with the law. After reviewing my case, Mr. Parker was able to convince the District Attorney's Office to not file criminal charges against me.
I retained Mr. Parker because I needed an attorney to defend me at a trial. Mr. Parker represented me aggressively, answered all of my questions, and ended up winning!
I was arrested for a misdemeanor exhibition of speed. I was looking for a job and was concerned about having a criminal record. At my arraignment the prosecutor's first offer was a misdemeanor charge, an extremely high fine, a year of probation, and community service. After Mr. Parker spoke to the prosecutor, the charge was reduced to an infraction speeding ticket and a fine of $70. Without enlisting M.R. Parker with my case I would have had a misdemeanor on my record and would have paid over a thousand dollars more in fines.
After having difficulties with management at my employer, I sought the counsel of M.R. Parker Law to assist with my case. My employer had failed to pay wages owed to me and also failed to provide legally entitled breaks. Despite several attempts to address this on my own, I was unable to receive what was owed. Within weeks of hiring M.R. Parker Law, the employer settled with me for fifteen times the value of my back wages and break pay.
Awards & Accomplishments